MERRY CHRISTMAS
FROZEN HOOPS WILL BE ON HOLD FROM DEC 22 - JAN 4
Monday Dec 20 2004: Vince and the Drillers are on my mind. The Calgary Drillers appear to be for real. Five road games and 5,100 miles costs money and dedication. They have added two new names to the organization with Al Howell and Peter Young...the same names behind the start-up of the recent World Hockey Association. Instead of running and starting an entire league they can now concentrate on running a team! Front row tickets for a Drillers game will be $55 with cheap seats for kids at $8 and cheap seats for adults at $15. The Corall seats I think 7,500. An inside source with the Drillers tells me the team will be revamped soon and the roster will be the showcase of the league. I think they can fill the arena and be right up there with Arkansas when it comes to fans. They have their act together now. Frozen Hoops has been flooded with Calgary fans wanting to know what's the scoop with the Drillers as they had no WebPages - now up and starting to have some info at www.calgarydrillers.ca - or info to the public. Frozen Hoops on their own accord has gathered 28 pages on the Drillers and in the past when we e-mailed or tried to contact them there was no return message(s). Now with Howell and Young on board they return the info within minutes. They realize the power of exposure...be it even Frozen Hoops which has now passed the 100,000 hits in two and a half months up and running. Now to Vince. In a report today, members of the Seattle Supersonics said that during a game last month Carter told them the play his team - the Raptors - was running by looking to their bench and saying "It's a flare. It's a flare" Bretraying his team? If this is the case Carter is a bigger jerk then I ever thought. Fans only know what they see on the boob tube. When you talk to players around the league you find out who is a jerk and who is not a jerk. Cae in point. Why is it that Isiah Thomas was never welcomed back to manage the Detroit Pistons after his glory days and has jumped around so much? Is that smile just for us?
Saturday Dec 18 2004: Got a couple of nasty e-mails pertaining to my statement that Vince Carter would not even rank in my Top 100 NBA Players of All Time. Well? I'm sticking to my guns. Without even doing any research came up with 85 names off of the top of my head, of which I have had the opportunity to see 45 play live. Grabbing another 15 to knock Air Canada out of his perch would be easy. Here is the list to date - Kareem Abdul-Jabbar; Nate Archibald ; Paul Arizin ; Charles Barkley ; Rick Barry ; Elgin Baylor ; Dave Bing; Larry Bird ; Wilt Chamberlain ; Bob Cousy ; Dave Cowens ; Billy Cunningham ; Dave DeBusschere ; Clyde Drexler ; Julius Erving ; Patrick Ewing ; Walt Frazier ; George Gervin ; Hal Greer ; John Havlicek ; Elvin Hayes ; Magic Johnson ; Sam Jones ; Michael Jordan ; Jerry Lucas; Karl Malone ; Moses Malone ; Pete Maravich ; Kevin McHale ; George Mikan ; Earl Monroe ; Hakeem Olajuwon ; Shaquille O'Neal ; Robert Parish ; Bob Pettit ; Scottie Pippen ; Willis Reed ; Oscar Robertson ; David Robinson ; Bill Russell ; Dolph Schayes ; Bill Sharman ; John Stockton ; Isiah Thomas ; Nate Thurmond ; Wes Unseld ; Bill Walton ; Jerry West ; Lenny Wilkens and James Worthy. Additions: Walt Bellamy; Kobe Bryant; Tom Chambers; Adrian Dantley; Tim Duncan; Alex English; Joe Fulks; Kevin Garnett; Artis Gilmore; Alex Groza; Connie Hawkins; Spenser Haywood; Dan Issel; Allen Iverson; Dennis Johnson, Neil Johnston; Jason Kidd; Bernard King; Bob Lanier; Bob McAdoo; George McGinnis; Sidney Moncreif; Alonzo Mourning; Dirk Nowitzki; Robert Parish; Gary Payton; Jim Pollard; Maurice Stoke; David Thompson; Jack Twyman; Chris Webber; Paul Westphal and Dominique Wilkins
Friday Dec 17 2004: Oh Why? Oh Why! Why couldn't Toronto wheel and deal and get rid of Vince Carter with a straight up trade to New Orleans for Jamaal Magloire? Instead we get two guys named Williams and an broken down Mourning. New Jersey rejoices - they hope - and we Canadians go into Mourning. This hoop fan won't miss Carter at all. Not in the least. He never was or would have been the type to adopt a Canadian sport mentality. It's too bad the Raptors, during their short history, never had the foresight or chance to grab a Tim Duncan, Lebron James or even a Steve Nash along the line. I was never sold on Carter as a Franchise player. Flash and cash was his game. Not even in the same breath as a Bird, Johnson or Erving or even a Barkley, Robinson or Ewing. Carter would not even make my Top 100 NBA players of all time list. Time for the Raptors to build a team. Build a team not with marque players but with team players.
Thursday Dec 16 2004 The Calgary Drillers may have set a new record for a professional sports debuting in it's first week of competition. Traveling from Calgary Alberta to Fort Worth Texas to Harlem New York to New Jersey and then to Portland Oregon and back to Calgary and if they did that in a direct line they would have put on 5,100 miles! Here are the estimated distances Calgary to Fort Worth 1525 miles; Fort Worth to Harlem 1401 miles; Harlem to Portland 1610 miles; Portland to Calgary 553 miles. Strange how the ABA would simply not schedule them to play against teams that are in their (red) division? Calgary to Salt Lake 723 miles, Salt Lake to Portland 553 miles, Portland to Bellevue 436 miles, Bellevue to Calgary 436 miles. For a total of 2,148 miles as the crow flies saving 3,000 miles travel? Maybe it's the penalty for late entry? Unbelievable?
Tuesday Dec 14, 2004: Going out on a limb to predict the final statistical winners in the 2004-2005 NBA season. At present the following players are either No.1 or No.2 in that category.
Scoring: Drik Nowitzki
Rebounding: Kevin Garnett
2pt %: Shaquille O'Neal
3pt %: Fred Hoiberg
FT%: Predrag Stojakovic
Assists: Steve Nash
Steals: Larry Hughes
Blocks: Andrei Kirilenko
Wednesday Dec 8 2004: O.K. Santa...ready to give and go. For my wish list here are the Top 5 things for 2005. 1: That Basketball Canada come out with a high tech glossy magazine that is published 12 months a year and available on newsstands. 2: That NBA Canada gets rid of that punk show they have every week with the hip-hop flavour of reporting on NBA ball. Total garbage and no true insight into the game. 3: That the Calgary Drillers get their act together and play in the ABA this season. Let Vancouver and Montreal join next year as planned followed by Edmonton and Winnipeg and then once stable branch out into a Canadian pro league with the five franchises calling on Saskatoon, Halifax and Ottawa to give us a 8-team circuit. 4: Toronto decides to get rid of Vince Carter. Trade for Jamaal Magloire straight up. Simple as that. 5: That Santa sticks in my stocking' all four seasons of "The White Shadow" TV series.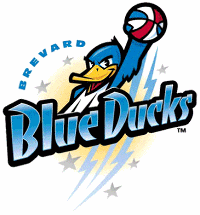 Friday Dec 3, 2004: Thanks to Shane Nicely of the ABA Carolina Thunder for giving us a low down on his status in the fledging league. Also will have a story this week on Canadian Derek Howard who is a staff member of the USBL Brevard Blue Ducks. The e-mails to Frozen Hoops are literally starting to pour in. Had one from Mary Wilson who was a staff member of the Toronto Tornados of the CBA many many dribbles ago bak in the 1980s' Mary was the teams trainer. She also coached the team - for about five minutes - when head coach Gerald Oliver was booted from the contest. That may be a basketball first! We will hear more from Mary in the near future
Tuesday Nov 30, 2004: Check out the exclusive feature Q and A we have with Greg Newton. His frankness about his dream of playing pro basketball and how it has changed his life is a must read. At the present we are tracking down Canadian team members who are in the pros of hoping that they will provide us with an inside look at Canadian hoops and its players not only with Q & A and features but with personal opinions and updates. We should celebrate our game and our players and this will be a great way to do it.
Friday Nov 26, 2004: They are now talking about banning beer at sporting events because of the NBA Brawl to End it All in Detroit. If so, they must too ban popcorn, pop, game programs and chairs as they too were thrown at the Indiana Pacers during the exit from the building riot. The fans involved in the fight were just defending themselves and none of them, to tell you the truth, looked wobbly from having a few bubblies. Anyways, who in their right mind can get drunk off of American beer?
Sunday Nov 22, 2004: Well...what can we say. www.frozenhoops.com predicted it right when we stated that Ron Artest should get a year suspension without pay for the brawl to end it all in Detroit. His Mike Tyson like attitude has done no one any favours. But like Mike Tyson we now hear that Artest has mental health issues. If so send the guy to treatment and instead of him spending time promoting his rap groups let him lie on the couch.
Saturday Nov 21, 2004: Look to the June 8 portion of this Blog where I wrote " In the 1970s' basketball had the drug image full of thugs and then David Stern came along and cleaned up the image. Now the image of rap hoopsters has turned and arrogant millionaires send middle age viewers, at least north of the 49th parallel switching channels. It is a sport of youth, appealing to teens revolting. Still, I love the game, but give me a Alex English, Bobby Jones, Dr. J. or John Havlicek any day of the week over a Allen Iverson, Ron Artest or Rasheed Wallace." The name RON ARTEST sticks out like a sore thumb! Commish Stern should suspend without pay Artest the entire 2004-2005 season for what he did in Detroit. Sucker punching fans and acting like Mike Tyson with a basketball. Oh dear a plastic cup of beer hit me....let's go beat the crap out of anyone in my path. Let the NBA take a stand...let the Indiana Pacers take a stand...clean up it's act. Go play in Europe Mr. Ron Artest....
Friday Nov 20, 2004: Good-bye. Adieu. Adios. Farewell. How many more salutations can we send off Vince Carter? Rumour mill is turning with Carter, Jalen Rose and two unnamed players for Shareef Abdur-Rahim, Vladimir Stepania and Derek Anderson. Earlier in the pre-season the rumour mill had Vince Carter for New Orleans Hornet Baron Davis? Why, in all of their wisdom, won't the Raptors trade Carter-Rose ($27 salary combined) for Davis and Jamaal Magloire so we would have a Canadian kid on the roster? Or better yet with the same salary ranges in mind, how about Carter/Rose for Kobe Bryant/Brian Grant or Carter/Rose for Dirk Nowitzki/Michael Finley. And if you let me dream a bit $27 million swap would give Toronto the ultimate dream team with Phoenix Suns giving us Steve Nash (YES), Shawn Marion and Quentin Richardson.
Thursday Nov 19, 2004: Originally www.frozenhoops.com had a goal of selecting the Top 100 Canadian players of all time. That since has branched out to including Canadian basketball history past current and future along with newsbreaks and opinions. It would be impossible to cover the entire basketball spectrum from high school to college to university to semi-pros to pros....but we will try The Top 100 players of all time continues to be a tricky situation as it has been hard to find individuals with knowledge on all of the players. The key will be to find experts or fans of certain eras and break it down from there. Some of the selections have been panned and applauded. One reader told me I was on "crack" for one selection but I reminded him that some of the Top 100 selections are sent in by readers like him.
Wednesday Nov 18, 2004: It has been only two months since www.frozenhoops.com has been up and running with an official web title. Before it was just a link from other sites. With a home brand name it is now getting plenty of hits. In Sept 2004 we had 13,363 unique visits which increased to 19,865 in October 2004. As of today for November 19 we are at 22,406 which is a jump of 9,000 visits in two months! Comments from Canadian hoop fans is that this is a one-stop visit for Canadian content. Fast Break with Daily Hoops Happenings is the most popular. Even though this is of volunteer nature the desire is there to try to keep everything current. My website building techniques are still weak but still learning.
Tuesday Nov 17, 2004: The on again and off again trials and tribulations of the Calgary Drillers are indeed interesting. Before you could say "James Naismith" majority of the websites that cover semi-pro hoops had them buried and headed to the defunct teams in the sky. This scribe nearly followed suit but waited until he heard it from the horses mouth be it Otis Hailey or Ruby Richman. Otis, as mentioned in the Calgary Drillers section ensures us the Drillers are for real and will play this season.
Sunday Nov 14, 2004: It's too bad that the "news" is that the Calgary Drillers have pulled up stakes in the American Basketball Association. At least that is the source from three or four websites but I will have to wait to hear it from the horses mouth to make it official. The news is that a California team - out of the ashes - will take their place in the schedule. When I talked to Drillers coach Otis Hailey on Friday he sounded not to thrilled so I knew that perhaps the nails were in the coffin. But is it just a hiatus to get ready for next season? Will have to talk to Otis tomorrow. I sad thing is that www.frozenhoops.com website was getting e-mails galore and even phone calls! from Calgary with fans wanting to know what was up with the team. Now to run a good bizz...fans should not have to phone someone located 9 hours away - by car - to find out what the hoop scoop is in Cowtown. My advise to the Drillers is to spend two years and get ready to enter the Continental Basketball Association as it is stable and with close by rivalries in Yakima and Idaho.
Friday Nov 12, 2004: If my quick research is correct...there are only 10 players in Canadian university hoops who are 6-foot-10 or taller? I realize that Serbia and Montenegro is basketball crazed but where do they get all their tall timber from. They presently have 11 citizens signed to NBA contracts and eight of them are 6-foot-10 or taller? And how many people do they have in that country. Something like 13 million. Where are all of our over grown athletes? Are they down south in the NCAA or are they hiding in the woods playing tag with Big Foot.
Tuesday Nov 9, 2004: Too fast Too Furious is not only the title of a movie but the title of the American Basketball Association. From seven teams to 35 teams in one summer (2004) is just too hard to comprehend. We find out today if the Calgary Drillers will stick around for this year or postpone until next year and come in with both feet firmly planted on the ground along with Vancouver. Speculation is that 25 to 30 of the slated 35 teams will make it to opening night tipoff with 15-20 surviving the season. Too fast. Too furious.
Sunday Nov 7, 2004: At lot of people seem to be jumping on the Toronto Raptors bandwagon with their opening three-game win streak. Look for the Raptors not to be a dominant force in the East...they still have 79 games left in regular season. Also heard some jock talk that Houston Rockets will do nothing with the McGrady - Ming dynasty. Beg to differ as Yao is a coaches dream.
Friday Nov 5, 2004: Just got off the phone 3:50 p.m. Friday Nov. 5 with American Basketball Association Calgary Drillers GM Ruby Richman and here is what he has to say about the current team situation. "We are working on it (home opener Nov. 16, 2004 against the Utah Snowbears) right now but the facility (Calgary's Stampede Corrall) we are dealing with have other things going on. The plan right now is to start on the road (at Utah Nov. 19) and probably come back here in December. But to be honest we are making a decision next Tuesday (November 8, 2004) whether to postpone the (2004-2005) season and come back ready for next year 2005-2006," says Ruby Richman, GM of the Calgary Drillers.
"Everyone in Calgary is excited but we want to do it right the first time. From marketing and promotion." Once again a SCOOP with no daily paper to feed it to after leaving the bizz. Reminds me when I was in the Edmonton Skyhawks office by chance and the league held a telephone conference and league commish Vic Pruden (who coached me at summer camps back in the 1970s') allowed me to listen in on the fact that the National Basketball League was folding. Had the scoop but no one to write it for. The life of a freelance writer. A lot of other hoop scoops have dropped this way over the years and it's always fun to get it first and get it right.