A new six team semi-pro league again trys to open the doors in Canada. Unusual rule is 3-points for dunks?
USA talent: Randy Livingston 63 point guard, Louisiana State University. Randy just finished the season with the LA Clippers of the NBA. He has also played with the Houston Rockets, Seattle Sonics, and the New Orleans Hornets, and is playing in the OPBA in its inaugural season to keep in shape during his NBA off-season.
Acie Earl 70 center, University of Iowa. The former Toronto Raptor and Boston Celtic has just finished playing a pro season in Europe and is excited about Canadas first professional league. He enjoyed his best seasons as a Raptor and is looking forward to spending the summer here in Canada.
Chris King 68 forward, Wake Forest. Originally drafted to the Seattle Sonics, Chris King spent time with the Vancouver Grizzlies before their move to the city of Memphis. King also played a season with the Utah Jazz.
Canadian Content
Mike King 69 forward, University of Wisconsin Green-Bay. King has just completed his senior year with the UWGB Phoenix where he led his team in scoring. A member of the Canadian National team, Mike King is a native of Guelph, Ontario.
Andy Kwiatkowski 67 guard/forward, University of Western Ontario. This former Mustang and member of the Canadian National team has just completed a season of professional basketball in Germany. The CIS all-star and player of the year is a native of Cambridge, Ontario.
Kyle Julius 64 guard, University of Guelph. Julius has just completed his senior year at the U of G where he finished his career as the second all-time leading scorer in Guelph history. Julius, who was a CIS all-star, as well as the OUA west scoring leader this past season, is looking to start his pro career right here at home in Canada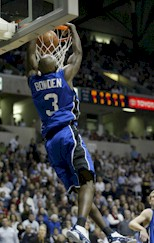 DeAnthony Bowden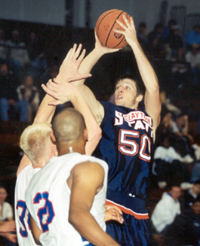 Stephen Cox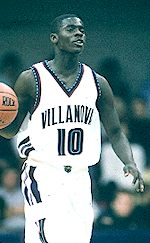 Jermaine Medley
Marquis Holmes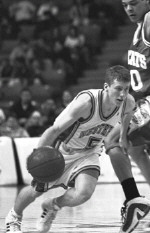 Jim Grozelle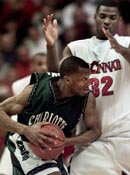 Marlon Thomas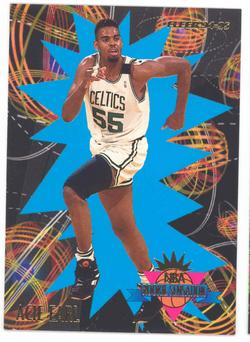 Acie Earl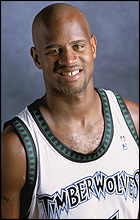 Randy Livingston